Pathways
---
Our services can be combined into a tailored programme of study for your child.
We can offer various pathways of development for the student, enhancing the possibility of success. We propose a suitable balance between one-to-one tuition and Saturday School, making sure sensible goals are met and the workload suits your child's age and abilities. We work with realistic time frames, whilst enveloping all the elements required to address the exams. The intended outcome of a tailored programme is to allow your child to use the skills they're taught in one-to-one, and later combine them with the work covered at the Saturday School.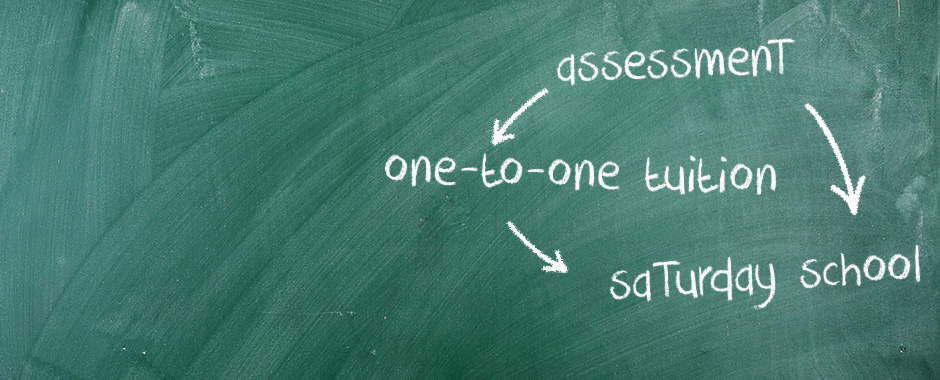 EXAMPLE PATHWAYS
Below are three sample routes commonly followed when preparing children for entrance exams.

Pathway One
Assessment
Block of 6 one-to-one sessions
Saturday School

After assessing your child, it might be advised that they undertake a block of one-to-one support in the area that is causing them difficulty – for example, comprehension. Generally, after some individual attention, we would suggest that your child moves on to the Saturday School where they will continue to work at comprehension, but in a more independent setting.

Pathway Two
Assessment
Saturday School
Supplementary tutoring prior to exams

Following the assessment of your child, we may feel that they do not require any one-to-one support and that attending the Saturday School will equip them well enough with the skills they need to tackle the entrance examinations. Depending on their progress, we might recommend some individual support in the run up to the exams.

Pathway Three
Assessment
Weekly One-to-One Tuition & Saturday School

A number of our students receive weekly one-to-one support, along with weekly attendance to the Saturday School. This allows the individual to focus on areas of difficulty in a one-to-one setting, which in combination with the Saturday School allows a step-by-step progression of development, where skills are taught and reinforced.