About Us
---
Our philosophy is to equip students with the essential skills required for entrance examinations, whilst nurturing their ability to apply their learning independently. We operate responsibly and realistically, and provide continual support and guidance to the family involved.
Who are we?
Ascent Tutors is an accomplished group of teachers and tutors who specialise in the preparation of students for Common Entrance Examinations, specifically the 7+, 8+, 11+ and 13+. Our educators are highly skilled in numeracy, literacy and reasoning, have strong and varied academic and employment backgrounds, and just as importantly, possess the traits necessary to communicate and convey their knowledge to young minds. We are experienced with the academic level required to gain entrance into top, prestigious schools and we offer realistic programmes of support covering all areas of the process, whilst guiding parents along the way. Many of our past students have successfully achieved places at schools such as Westminster, St Paul's, Harrow, Eton and King's.
Our thoughts on Entrance Examinations
We believe it is important to identify that the material in entrance examinations – although complemented by schoolwork – should be considered as a separate entity when it comes to preparation. Due to the high demand for places and level of competition between those seeking a place into top schools, children need to learn the fundamentals, along with the techniques and application of skills to succeed. Our aim is to assess children as a whole, to build confidence, and set realistic goals for parents and students to follow. In correlation with academic preparation, we coach individuals so they're ready to face the interview process and open days, and are fully up-to-date with the requirements and protocol set out by the schools.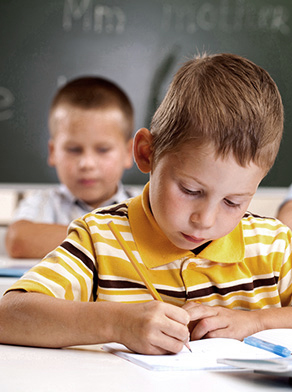 ---
OUR CORE VALUES
Exam Specialisation
Ascent Tutors specialise in the four entrance exams: 7+, 8+, 11+ and 13+. These are the fields we cover and this is what we do. With our tutors actively working in this field it allows them to remain up-to-date with the schools' criteria, as well as possessing the ability to accurately gauge a candidate's level amongst their peers. The size of our company means our educators are in regular contact and they continue to build their expertise in the preparation of students for entrance exams.

Tutoring Responsibility
The precedence set by schools is high. Entrance examinations continue to stretch children, often requiring them to accelerate their learning before their maturity catches up. Ascent Tutors operate responsibly and sensitively to these conditions. We take seriously the pressure exams can put on an individual and manage and monitor the student's ability to cope. We recognise the implications of 'hothousing' and are careful not to manufacture students for the impending exams. If we feel a child can't cope we suggest adjustments to the timetable or a conclusion of tuition.

Balance
We believe that balance is important in any educational timetable, and we advocate the incorporation of rest, recreation and fun into the student's calendar – allowing them time to relax, unwind and consolidate their learning. We have often found that inhibition of such balance has detrimental effects on learning, and we discourage the 'cramming culture', and therefore promote that equilibrium be maintained right up until the exams.